Audi Builds 5-millionth Quattro Equipped Vehicle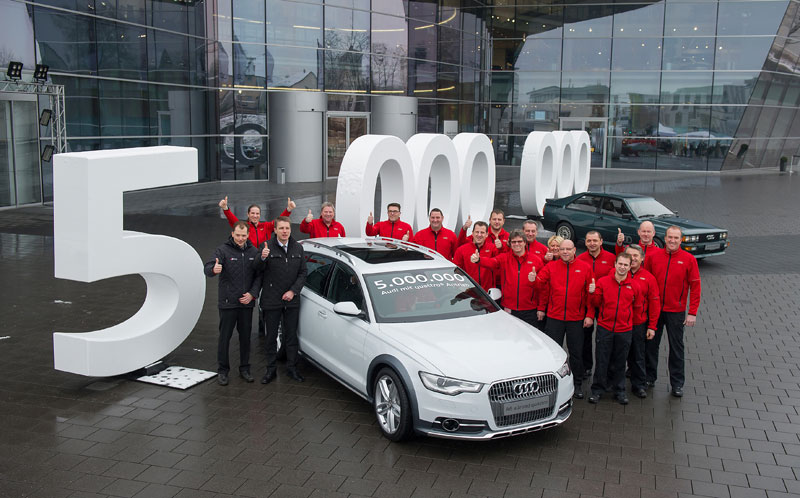 33 years after it's debut, Audi announced their 5-millionth Quattro all-wheel-drive equipped vehicle has rolled off the assembly line at their Neckarsulm plant.
Quattro is Audi's legendary all-wheel-drive system that debuted in 1980 in the awesome original Quattro car. Millions of cars later, Audio still offers the widest range of automobiles with all-wheel-drive standard including the Q7, R8, A4 allroad, A6 allroad and all S and RS models. All other Audi models are available with Quattro as an option as well.
The 5-millionth Quattro equipped car was a white A6 allroad 3.0 TDI (pictured above). If you want to learn more about Quattro's history, check out Audi's press release.
Source: Audi
Image source: Audi