Audi Rolls Out All New 2014 RS7 Sportback for Detroit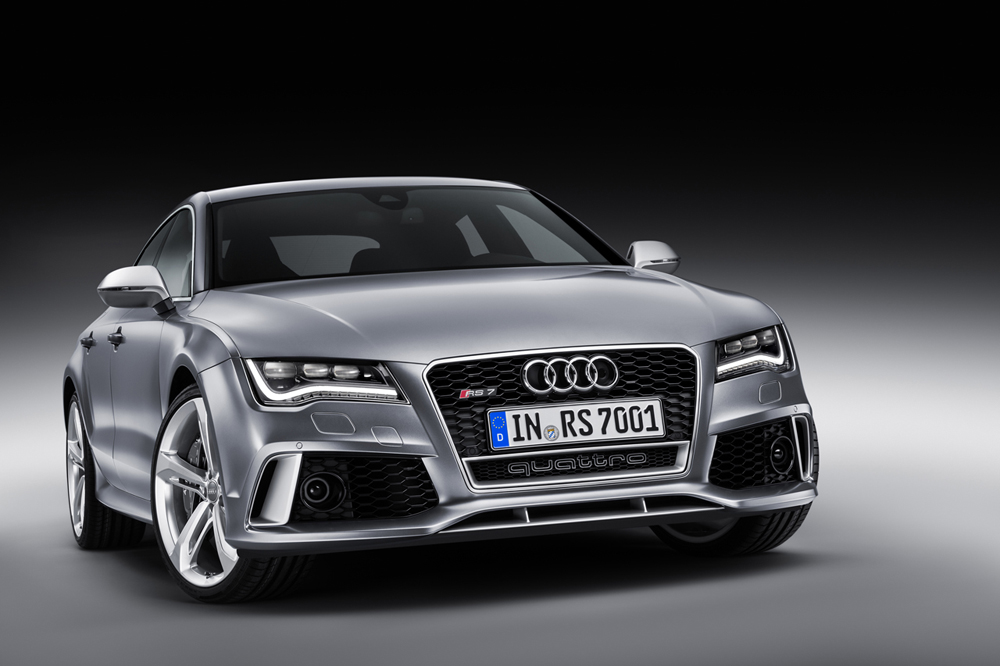 Do you often have the need to get the entire family from NYC to Boston in a little over an hour? Then you may want to check out the all new 2014 Audi RS7 Sportback at the 2013 Detroit Auto Show.
Boasting 560-horsepower from a twin-turbocharged 4.0-liter V8 engine, Audi's latest RS offering can propel 5 adults from 0-62 mph in only 3.9 seconds. A top speed of 189 mph is obtainable only after purchasing the dynamic package plus (which removes the standard 155 mph speed governor).
Getting all that power to the ground is thanks to an 8-speed tiptronic transmission and Audi's brilliant Quattro all-wheel drive system. With that 8th gear acting like an over-drive to reduce fuel consumption and the ability to shut down half of the cylinders thanks to a cylinder-on-demand system, the RS7 can achieve an impressive 25 mpg.
Check out the gallery below for more images and also check out some great shots from AutoBlog directly from the show floor.
Source: Audi. Images source: Audi