Volkswagen's Passat Performance Concept Debuts in Detroit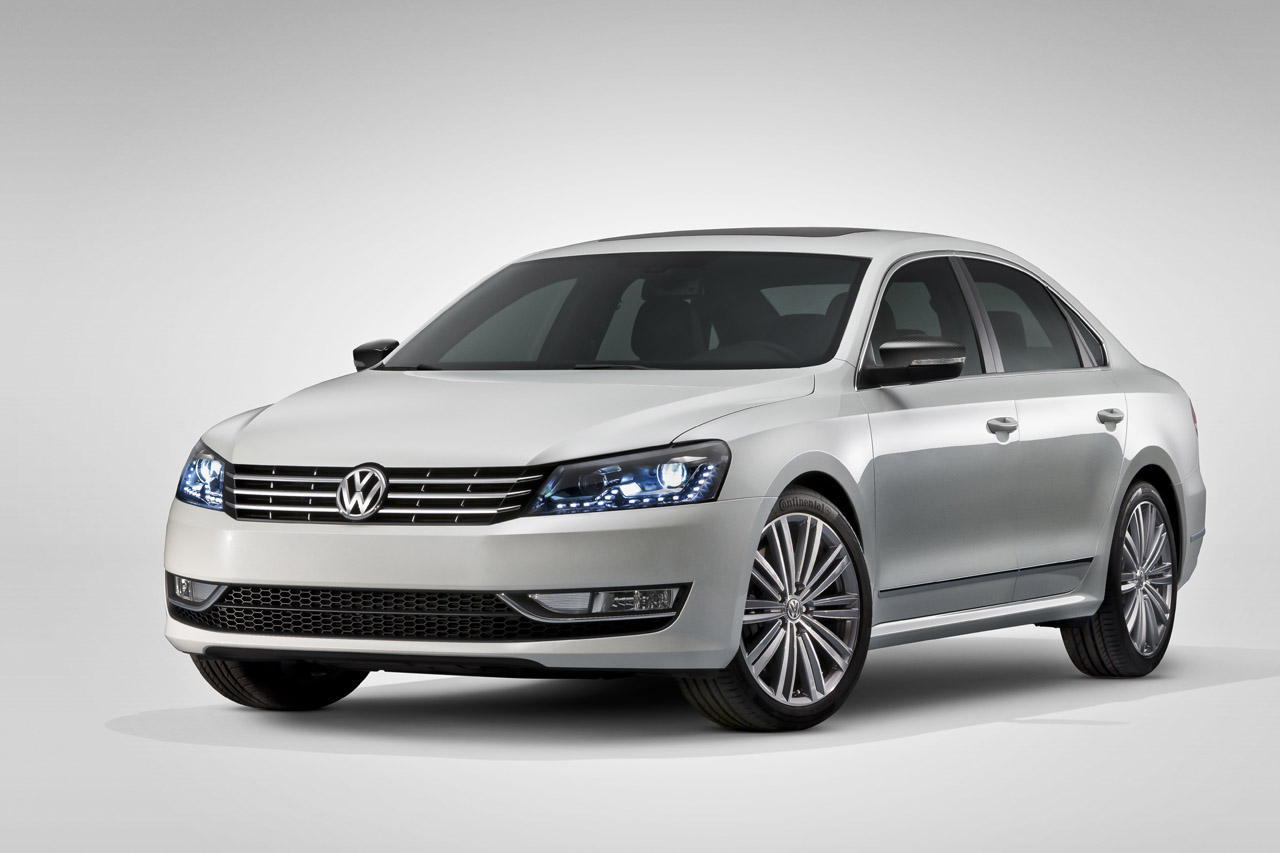 Volkswagen debuted their Passat Performance Concept at the 2013 Detroit Auto Show yesterday giving the mid-size family sedan a bit more punch with additional exterior and interior upgrades to match.
With an all-new, turbocharged 1.8 TSI engine producing 250 horsepower to the front wheels, this Passat sits right between the 170 hp 5 cylinder and the 280 hp VR6 in the lineup. This engine is already available in Europe and Asia and would be nice to see it offered in more Volkswagen's coming stateside in the future.
Exterior upgrades include a lowered suspension with 19-inch "Luzor" alloy wheels, dual exhaust, Bi-Xenon headlights, LED taillights and carbon-capped mirrors. Inside we get more carbon trim upgrades and two-color leather seats.
At the moment, Volkswagen is only confirming the Passat Performance Concept as just that, a concept. Here's hoping we see this in showrooms sometime soon.
Source: VW. Image source: VW