Rare 1986 Porsche 959 Factory Prototype Sells for $400,000 at Barrett-Jackson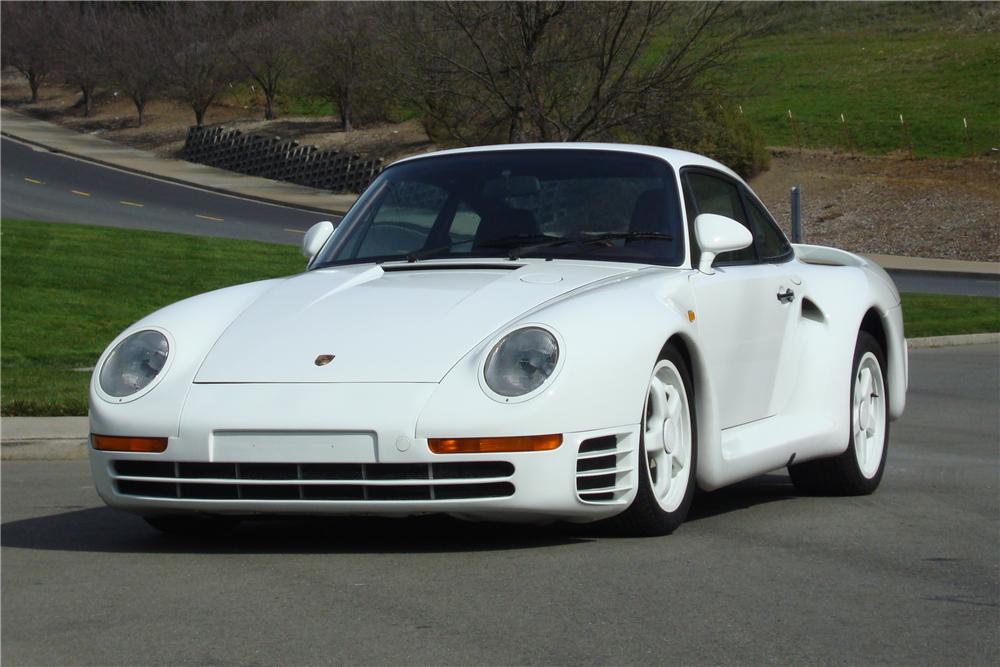 Second only to the Countach, the Porsche 959 stands out as one of the most iconic super cars of the 1980's. The fact that it was illegal to own in the United States made it even more of an attraction. In 1986, it held the title of world's fastest street-legal production car using 444-horsepower to reach a top speed of 197 mph. It took the Ferrari F40 a year later to take the crown away needing 471-horsepower to reach a top speed of 201 mph.
It's very rare for a 959 to come up for auction, never mind an actual factory prototype. At the Barrett-Jackson auction in Scottsdale last night, one of only four prototypes (one of only two running) was rolled up to the auction block. Selling for, in my opinion, a very cheap $400,000, some lucky buyer got a great deal. Watching the video below you can hear that it just barely came off reserve at the very end.
Source: Barrett-Jackson
Image source: Barrett-Jackson
Video source: Speed TV